Shore diving at Marsa Shagra in Egypt leaves Cathy Hems wanting more.
It had been twelve months in the planning, with laughter and tears along the way, but with last minute additions to the group and with the confusion about various sleeping arrangements cleared up, four vehicles stuffed to the gunnels with divers and kit arrived at the Skylane Hotel Gatwick. This was to be our one night stopover and car park for three of the vehicles for the next seven days. Eoin, so reluctant to leave his new bike that he insisted his travelling companions accompany him to his flat so that they too could admire it, consoled himself with a bag full of pickle and cheese (well he is Irish) sandwiches and enough fruit to feed the whole group in the event of a siege. Tom Tom thought it would be amusing to send us (Eoin, Garry, Kev and me) on a wild goose chase around Gatwick Airport and miles through town before indicating that we'd missed the hotel some time back. We arrived in the nick of time for a bite to eat and last orders. Joe and Steve had left Coventry hours earlier with most of the dive kit weighing down Joe's van. They couldn't wait to go they were so excited. Richard and Julie managed somehow to squeeze Jim, Brian and his granddaughter Anna into the back of their car. This proved to be useful practise as later, on our return to the hotel, those three plus two others had to be crammed into the same width seat of the minibus. Luckily we all knew each other much better by then. John and Pete were with us in the hotel but had made different arrangements for getting to the airport and parking.
The following morning we had a not too uncivilized early start, Eoin made it by the skin of his teeth, a trait we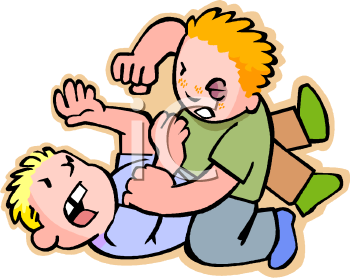 became very familiar with, and we piled onto the hotel transfer bus. We checked in together but for some reason the airline had decided to seat us randomly around the plane. Anyone would think we were planning high jinks. Their plan backfired because we simply made "friends" with our neighbours so we had a bigger group to enjoy the ride with. Two members from a BSAC club in Guildford nearly came to blows over a question we posed them regarding the air pressure in a balloon. Kev got the answer right and tried to explain the theory to them but 2 hours later they were still having heated discussions. At one point one of their group suggested they should sort it out with a fight!!!
At last we landed at Marsa Alam airport. The doors were opened and we stepped out into the breathtaking heat for the final part of our journey, a short bus ride to the Marsa Shagra eco Village.
Everything was very well organised and we were soon settled in to our accommodation, be it tent…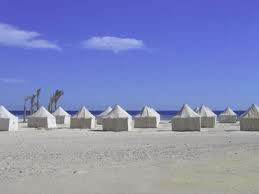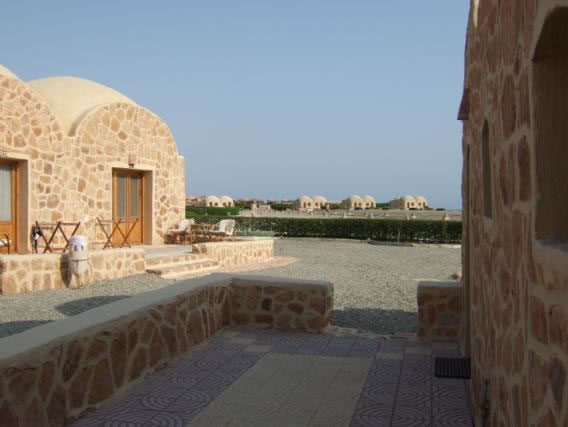 ….hut or chalet (en-suite),
Marsa Alam is two hours ahead of GMT so it was very dark when we arrived and our first challenge was to find our way back to the restaurant. Having eaten and established that everyone was happy we went to bed, prepared for another early start the following morning. I don't think any of us slept much as it was so hot. Thursday morning, early breakfast, deal with admin, collect lead and kit box and meet our guide, Mahmoud, for a soft sell of trips and an orientation dive of one side of the reef. It transpired that in addition to knowing Joe from previous visits, Mahmoud also knew Kevin as they had served together in the army. What a small world. I was a little alarmed that Mahmoud was discussing our plan for the week as my plan had been not to have a plan. I wanted R & R with a bit of gentle diving thrown in. However not wanting to be a party-pooper I kept quiet (I think).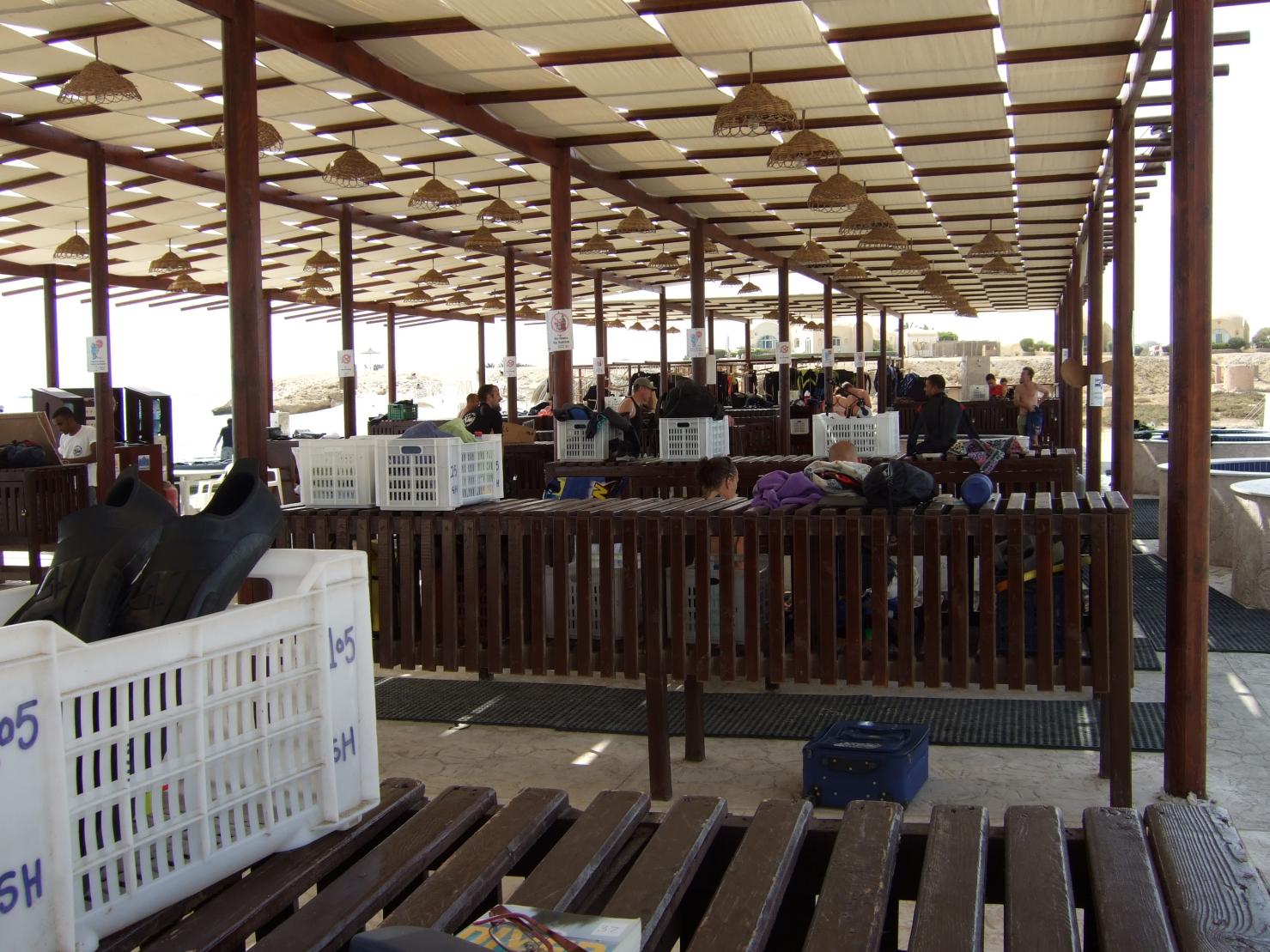 We moved on to the new diving shade from where all diving activities begin and end. After a quick briefing from Mahmoud we kitted up and entered the strangely warm water, waiting until the whole group was together. This took a while as one of us forgot our mask and another forgot our fins. This was understandable as we were being rushed somewhat and failed to do our normal buddy checks before being herded off as a big group. I realised this must be what it's like to be a diver with another organisation. The dive was not overly long. We moved quite quickly basically taking in the big stuff. But it was enough to give us a feel for the place and a desire to go back for more.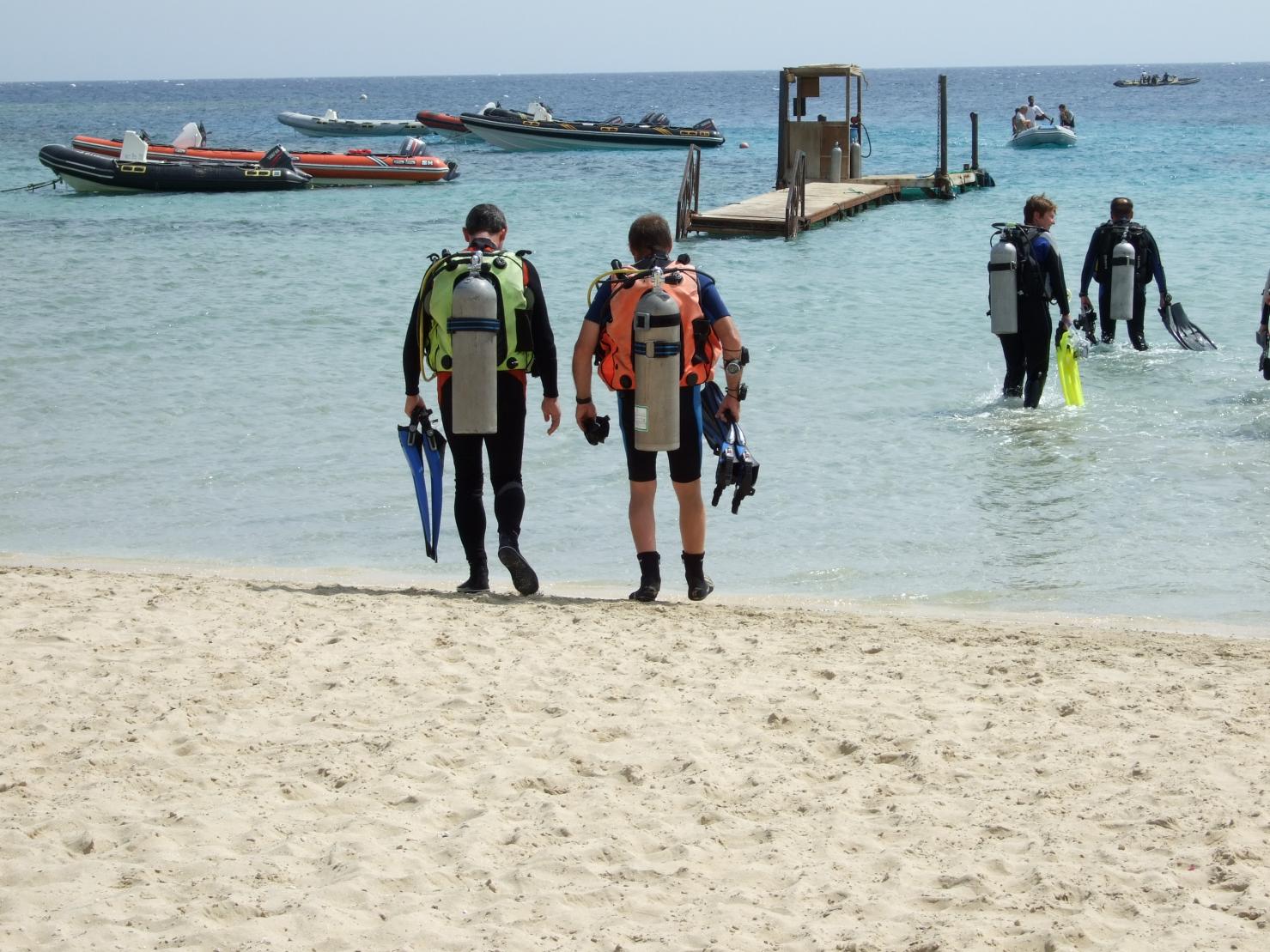 After dinner (or lunch for posh people) we buddied up and went for a proper dive making use of the RIBs on the complex. These run a kind of taxi service out to wherever you want to be dropped off and you either swim back or get picked up again at the end of your dive. We chose to swim back and I did my longest ever dive of 70 minutes. Not only that I saw so many critters for the first time.
Turtle (Obviously)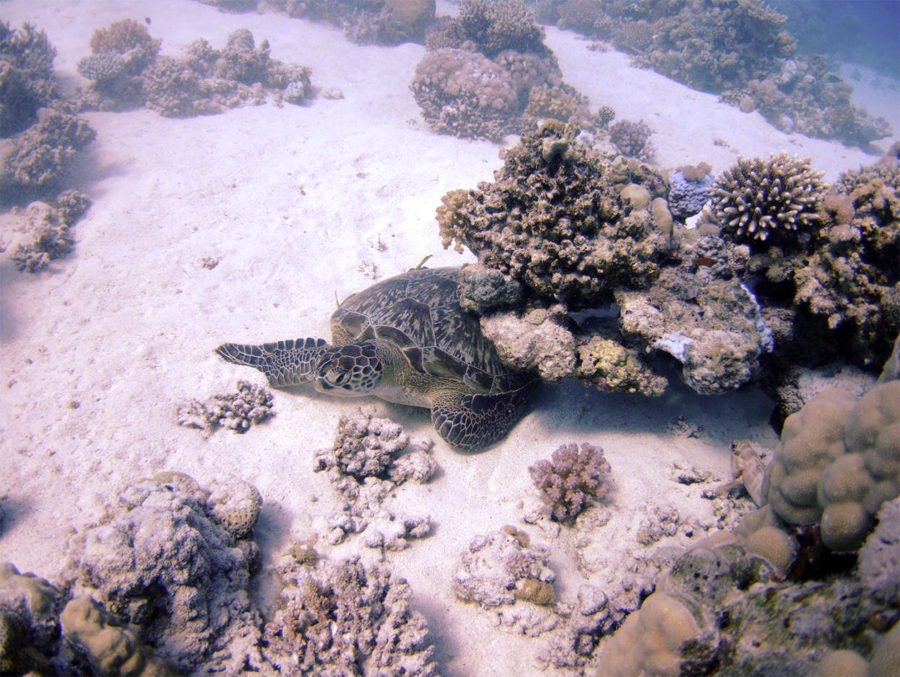 Moray Eel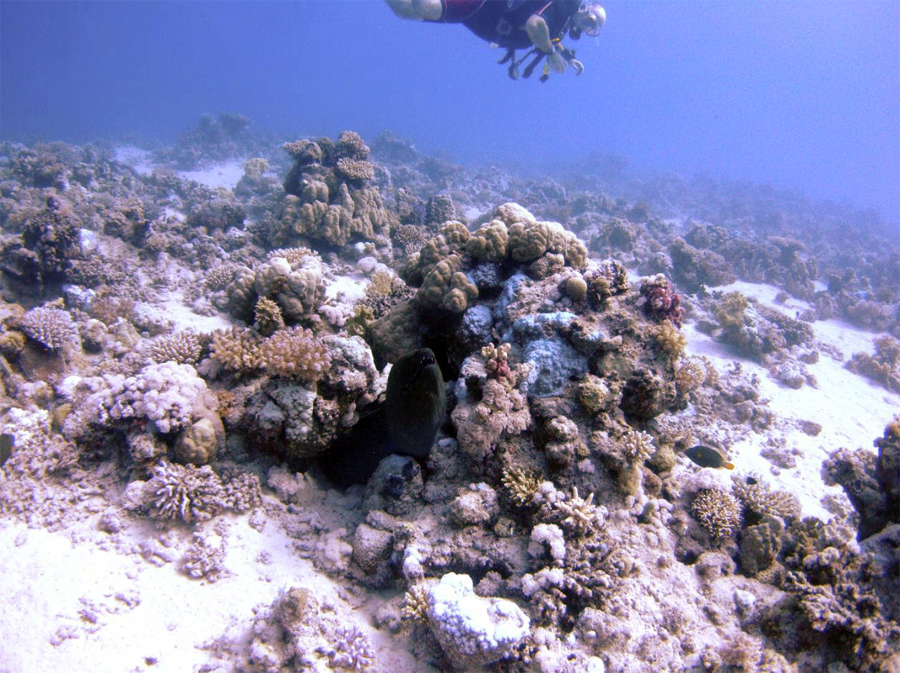 Crocodile Fish.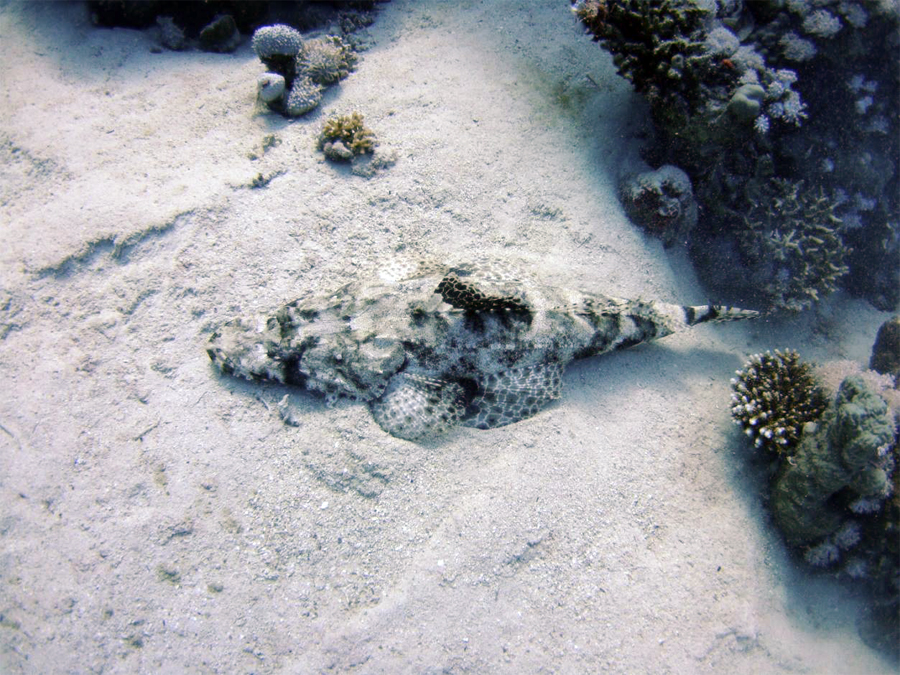 Blue Spotted Ray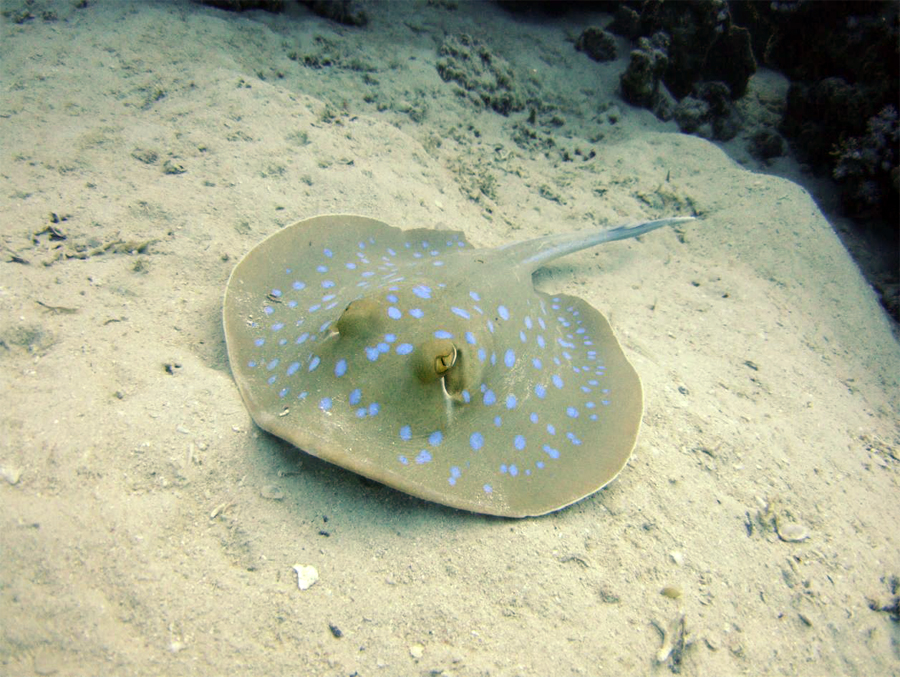 Floater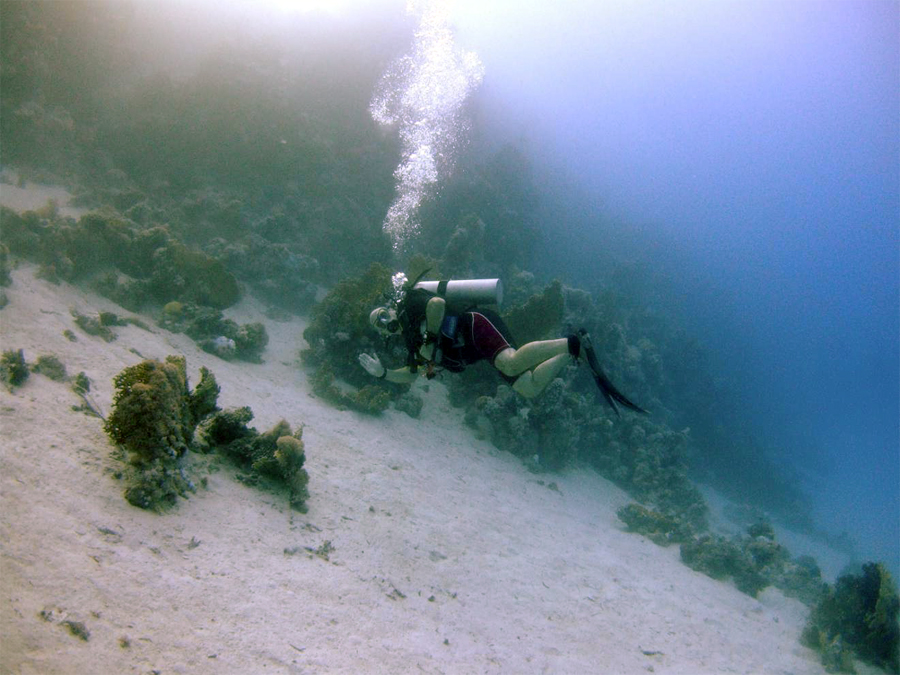 In 14 years of diving this was the most enjoyable and did wonders for my confidence. So much so that I agreed to do my first ever night dive. Hmmm…. So, here's the dive plan, I will buddy Julie, Joe will lead, Pete will bring up the rear and Richard will be somewhere in the middle. Surely we haven't become P**I already? We enter the dark water and Rich and Julie, understandably, stick together. I move forward to Joe and Pete loiters somewhere near the back. Night vision not being my strong point I make sure I'm close to Joe while still trying to spot the different fish that come out at night. All goes well until we encounter a large group of unruly divers who plough straight through us and I lose sight of my group. After a few seconds I realise I'm alone, in the dark, with no sense of direction and Steve's warning about sharks flashes through my mind. I turn full circle shining my torch around and up and am suddenly joined by Pete. Hooray he's survived too. I try to hold his hand for comfort but he rejects it, something I did not forgive him for for the rest of the week. It transpired that Julie had been running a bit low on air at the time of the scrum and Joe had taken her up a little. Rich had followed and Pete, thinking there was a problem had also joined them. Don't worry about me fellahs. Joe claims he could see me and sent Pete straight back down, I'm still pondering. Another sleepless night is followed by a 5.30 a.m. start to day 2. We are due to go by truck to Dolphin House Reef. We're dressed. My body is moving slightly but my brain is saying "forget it" I go back to sleep and don't hear Garry leave. I wake up later have a leisurely breakfast, sleep, have dinner, sleep and feel much better. Even managed a bit of reading, this is how holidays are supposed to work. When my buddies returned I agreed to try another night dive. We would have two buddy pairs, nothing could go wrong this time. Hmmm…. So, here's the dive plan, I will buddy Garry and Richard will buddy Jim. We enter the dark water and we stick to the plan. Night vision still not being my strong point I make sure I'm close to Garry. I have a sudden sense of déjà vu as we encounter a large group of unruly divers who plough straight through us. However this time I keep my eye on Garry and when everything settles down the three of us are still together. Hang on, didn't we come in as a four? Jim is missing. Richard points to a black object half buried in the sand which Garry retrieves and recognises as a weight pouch. We are just about at the turn around point of our dive and one of number appears to have chosen this moment to head skywards. We all leave the bottom together and Richard gallantly holds my hand (Pete take note) It took us about 3 minutes to the surface where it was pitch black. We emerged and shouted for Jim who was calmly awaiting our arrival. So began a very long surface swim back. Richard and I were still holding hands, heading for the bright lights in the distance. Jim was also heading for bright lights but they were in Jordan so Garry raced after him to turn him around. We finally made it back just in time for what was left of the evening meal. I'm afraid I'm not really getting the attraction of night diving. On the third day we had agreed to help clean a reef of rubbish as part of International clean up day. Come along and pick a bit of litter they said, we'll let you come at reduced cost they said. Were they kidding? Their final offer was come along FOC and we'll throw in a free tee shirt, that hit the spot. It meant another 5.30 a.m. start but we were all keen. After another sleepless night I didn't even hear the alarm, or Garry leaving.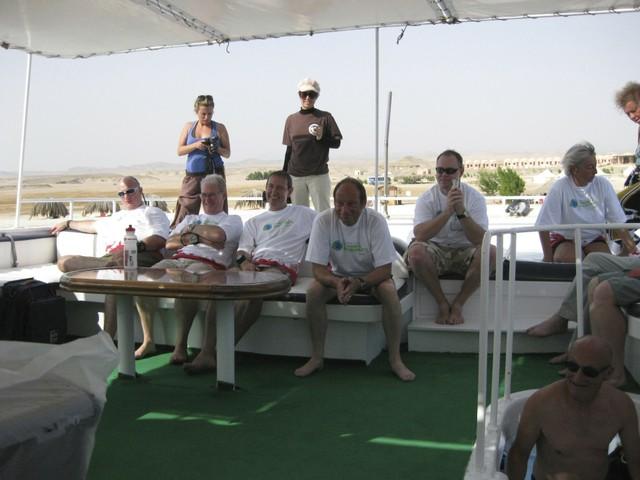 I had another chillin' out day and felt fully revived by the time they returned. I was a bit jealous but was now ready to join in with the more active stuff. Garry and I planned another night dive, just the two of us, going in at dusk and coming back when it was dark. All went swimmingly until he handed me his torch. 10 minutes later we were out of the water and I realised I had let go of the torch. I think that's the end of my night diving.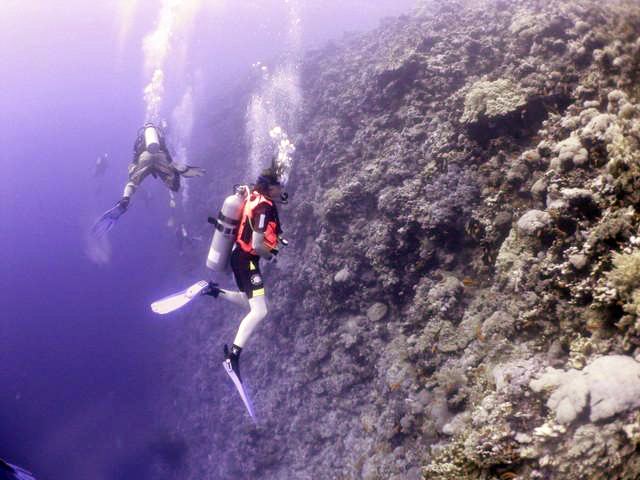 Day 4 (Sunday) A reasonable rise and shine time and a planned trip to dive Elphinstone Reef. Apparently a must for experienced divers, 20 minutes away by speedboat and the threat promise of every kind of sea life, like tuna, turtles, dolphins, scorpions, moray eels. As an afterthought I'm told Elphinstone is most famous for its sharks: hammerheads from May till mid August, Oceanic White Tips from mid September till end of December and many other species like grey reef sharks, thresher sharks and silky sharks all year round. OMG. We filled the boat with 10 of our group and with Mahmoud as our guide and Joe as my buddy (remember he'd already deserted me once before) we entered the water with the top of the reef just 8 metres below. I have never seen so many different colours, shapes and sizes of fish. Unfortunately the best identification I can manage is blue fish, red fish e.t.c. I must look at some of the fish i.d. books in our library. We followed Mahmoud to almost 40 metres and he did a grand job of keeping us together and moving at a reasonable pace. He beckoned us to keep with him but Joe was enjoying the slight drift along the wall and in no hurry. As we were falling behind the group some of Joe's words of advice came back to me. "You need to be a bit more selfish" he said. That was enough for me. I caught up with the group but kept an eye on him. As we were starting to get back into the boat Mahmoud suddenly shouted "There's a shark underneath the boat." We've never moved so fast. Eoin, already dekitted was back in the water like a flash and I, hanging on the side in full kit was in the boat before you could say "We're going to need a bigger boat". The shark disappeared as quickly as it had appeared and we collected our men and headed back to safety.
Monday was the only day that we all remained at Marsa Shagra for the whole day. All week we'd been watching an old guy called Hans (nicknamed Santa because of his appearance)He would arrive at the "Shade" at 6 kit up and tag on to anyone who would let him. As soon as he left the water he would replace his cylinder with a fresh one and tag on with someone else. The only time we didn't see him diving was at mealtimes. Try as they might none of our divers could clock up as many as he did although a couple had a good go. The result of the continuous activity throughout the week left some distinctly aware of Pharaoh's revenge. One in particular could have done with one of these.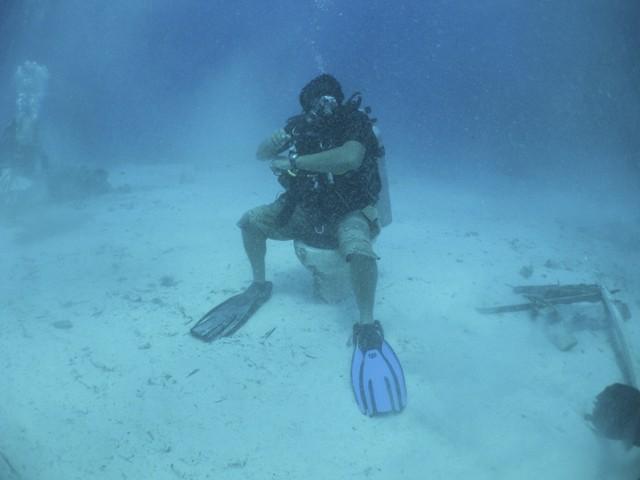 Our last diving day saw 10 go off on a truck for a day of wreck diving. Garry, Steve and I stayed behind and did some Dive Leader stuff. I would like to thank Jim for being my first guinea pig to be led, Kevin for being my last of the trip and Eoin for managing to slow himself down to dive with me. Another first for me, Eoin is the first person I've dived with who wasn't an instructor. He reminded me that he is an assistant instructor but I chose to ignore that. Anna was a joy to have in the group and we hope she will be able to join us for other trips. Our instructors were all willingly involved in training everyone who wanted it. The result being that Kev finished his dive leader, Julie made a dent in her Sports diver and Anna completed all but her final assessment for Ocean Diver. On our final day all except Iron man Eoin rested. Come to think of it Eoin probably felt safer in the sea as he had been fighting off romantic overtures from an unwelcome source. When the time came, we said our "Goodbyes" to Mahmoud and headed for the airport. We landed at Gatwick at around 10.30 Wednesday evening in pouring rain and finally made it through our front door at 2.30 Thursday morning. Now we need another week to get over the holiday.
And finally….for no other reason than it's a lovely photo.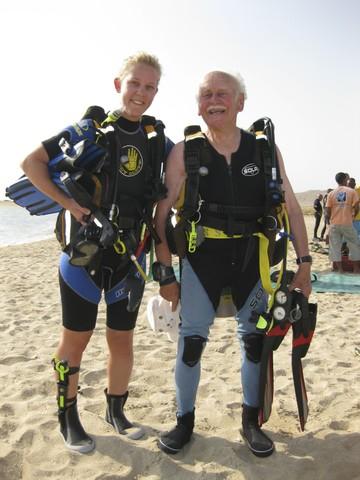 One generation hangs up his long johns as another begins her underwater adventures.
Thanks everyone for a great time.
As promised, I've missed out the scandals because those tales are not mine to tell.
-Photos, Garry and Joe